November 20, 2009 - Hofele Pursues Tuning Trend Aggressively with Porsche Cayenne 955

Hofele Design images illustrate ease of upgrade with Turbo Lite Body Kit Styling conversion
Hofele Design continues to produce breakthrough tuning concepts with the Turbo Lite conversion kit for the Porsche Cayenne 955. The update/upgrade concept was first launched by Hofele during the "big grille" Audi signature styling changeover. It began with an Audi TT kit project (announced by LLTek in December 2005) and nobody has ever looked back. It was only a matter of time before this tuning style and concept could be ported to other German brands.

The integration of original parts into the design process (by designer Michael Hofele) has been a key factor in the success of these tuning projects. LLTek is pleased to offer Porsche Cayenne 955 owners access to this simple upgrade program. Your SUV will be transformed dramatically but will retain its unique brand identity. Women say that men somehow always look better in a tuxedo - consider these kits the equivalent. Your Cayenne is never going to look better than this.


Optional styling for the Porsche Cayenne 955
The Turbo Lite upgrade can be delivered to you ready for installation. Choose LLTek's MatchPaint program option and LLTeK will install mesh, wire lighting and benchtest your purchase before it leaves in its own special shipping container. Your garage might be full of foam chips and bubble wrap for a couple of days or until the next refuse/recycling run gets to the curb - but your purchase will arrive in one piece.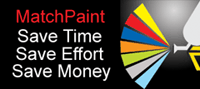 LLTeK offers MatchPaint service on all body kit tuning projects for Audi cars. The service is offered to tuners as a way to make gains on project timelines and costs. The graphic for MatchPaint will be found often on the LLTeK website and you are invited to click and read about LLteK's professional paint services. You are always welcome to call toll-free 1 888 465 5835 or International 001 514 733 6333 if you have any questions.
Click and and View List of ALL Press Releases




Click and Return to LLTeK Home Page