LLTEK presents JE DESIGN Body Kit Styling for the Audi TT 8J Roadster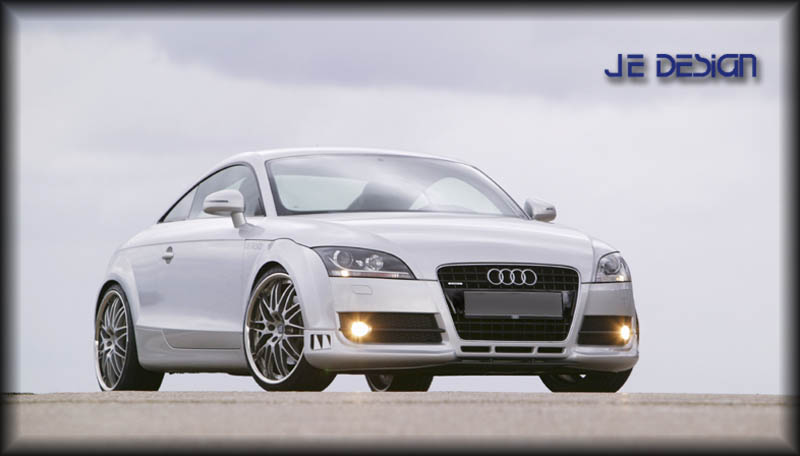 Photo of an Audi TT 8J modified with lip spoilers, splitter, rear valence by JE Design.
In our continuing efforts to provide quality, diversity and service to the Audi community - LLTek Motorsports, North American importer for JE Design, proudly releases photos of the new JE Design TT styling upgrade package. The kit consists of a left and right lip spoilers with gill venting, center splitter, fully integrated slab-side skirts, a stylish rear lower valance in Carbon Fiber Look with porting for quad exhausts, and a conservative wing to top off the TT's mechanical spoiler. JE DESIGN, is pleased to introduce to Audi TT enthusiasts all across America this entirely new array of modifications for the Audi TT 8J. LLTEK site visitors are encouraged to call LLTEK with any questions they might have concerning JE DESIGN and speak with any of our friendly and knowledgeable Customer Reps.

If you have questions about this kit or any other tuning products:
call toll-free today at 1 888 465 5835 or 1 888 GO LL TEK.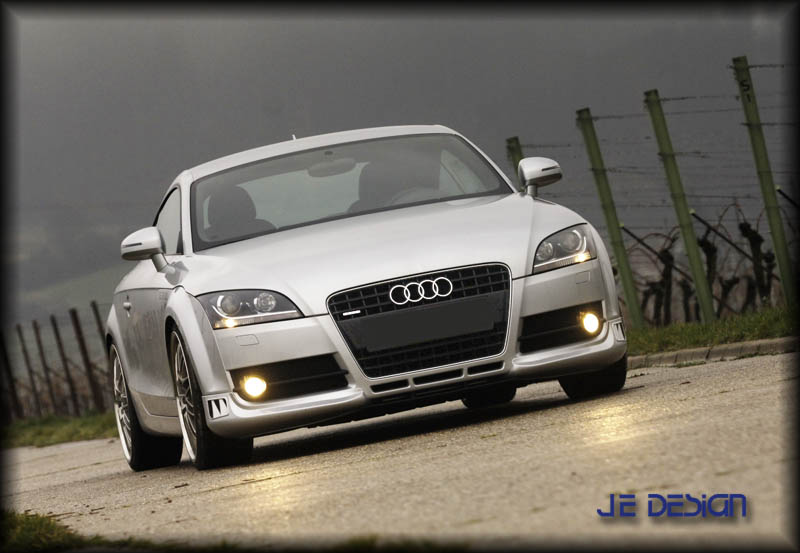 Body Kit Styling for the Audi TT 8J Cabriolet - Parts, Description & Pricing

Part Number
Part Description
Price

JETT8J-01
Corner Lip Spoilers (L&R)
$399 

Click on a thumbnail image for an enlarged pop-up version


JETT8J-02
Front Splitter Carbon Look
$99 


Click and View an enlarged pop-up image version

JETT8J-03
Rear Spoiler
$422 
 

JETT8J-04
Rear Valence
$522 
 

JETT8J-04 CAR
Rear Valence Carbon Look
$611 

JETT8J-05
Sport Muffler Quad 2.0T & 3.2

$1555