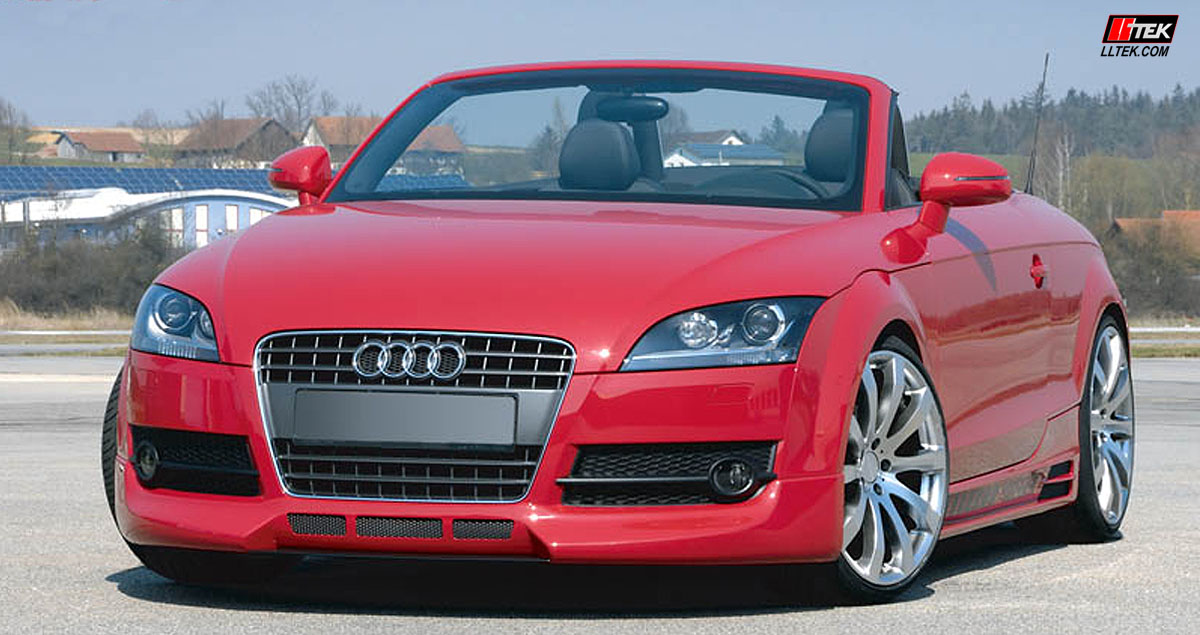 A Lifetime of Experience Styling German Cars
German designer/manufacturer Rieger and LLTeK Motorsports have cooperated over many years (since 1996) and have changed the face of Audi Tuning in North America. Half of the equation has been LLTeK providing consistent, quality distribution and service, while Rieger on their side continues to design, engineer and manufacture eye-arresting body kit styling component kits. This relationship continues with the Rieger's new line of Body Kit Styling designed for the latest Audi TT 8J. Rieger's talent for blending art and technology is evident with the gallery of photographs offered below.

Call with your questions and call at the time that is most convenient for you - LLTeK's business hours are 8:30 AM to 5:00 PM ET (GMT -5), Monday through Friday and it's toll-free in North America 1 888 465 5835.
TAP & CALL!



International callers can reach LLTeK at 001 514 733 6333.
Simplifying the Process
One call and your Audi TT / S-line or TT-RS is one step closer to driving in style - style changes you can be proud of and count on for quality - worthy of your Audi; call with your questions and speak with a real person who has owned Audi TT's! Get the ins and outs on a project for your vehicle and get all details confirmed via e-mail followup. If time zone differences (LLTeK business hours are 8:30 AM - 5:00 PM ET) are an obstacle - click the link below and communicate via e-mail. Get your questions answered and your pricing in writing.



Request Info on Toni Rieger's Styling for Audi TT 8S