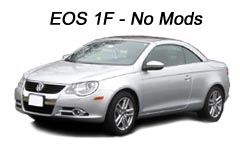 The VW EOS has a ton of features going for it - even if you exclude the split-personality folding roof which makes it a year-round driver but particularly attractive in the summer. With its set of ultraclean lines - the car is literally a blank slate for tuners like Toni Rieger.
This basic styling kit from Rieger features a front bumper cap (an optional contoured wheel-to-wheel front splitter), vented skirts with carbon look options, a rear valence with sports exhaust
and
carbon look options, plus a discreet trunk spoiler if you go the whole nine
miles
yards.. Direct from Germany, where they are designed, manufactured and approved by the TÜV motor vehicle authority, these products will present trouble-free installation and provide years and years of service.
Get a quotation today
.

Rieger Tuning, (located in Bavaria, Germany) enjoys world-wide recognition as designer and manufacturer of aftermarket styling and replacement parts for German cars. After more than 26 years of body kit building that has humble roots (starting from what was just a little garage) until today where Rieger operates with a fully developed campus and acres of space - it now thrives on a well-deserved reputation.
When you purchase Rieger bumpers, sideskirts, spoilers, or splitters, you're receiving the accumulated benefits of experience, quality control (ISO standards), and passion for products that merit a place on German cars.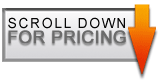 EOS 1F Components
Description
Composition
Price

RIEVE1F-01
Front Lip Spoiler
ABS
$511

RIEVE1F-05 CAR
Front Splitter (1Piece)
Wheel-to-wheel Flat Carbon Look
ABS
$299
RIEVE1F-04 CAR
Front Splitter (1Piece)
Wheel-to-wheel Flat
ABS
$222
RIEVE1F-06
Front Splitter (1 piece)
Wheel-to-wheel Contoured
ABS
$233
RIEVE1F-07 CAR
Carbon LookFront Splitter (1 piece)
Wheel-to-wheel Contoured
ABS
$322
RIEVE1F-02
Front Splitter (2 Pieces)
ABS
$199
RIEVE1F-03
Carbon Look Splitter (2 Pieces)
ABS
$255

RIEVE1F-10L CAR
Channel & Vent
Side Skirt Left
CARBON LOOK
ABS
$299
RIEVE1F-11R CAR
Channel & Vent
Side Skirt Right
CARBON LOOK
ABS
$299
RIEVE1F-08L

Channel & Vent
Side Skirt Left


ABS
$222
RIEVE1F-09R

Channel & Vent
Side SkirtRight


ABS
$222

RIEVE1F-13 CAR

Euro Version License plate
Euro Carbon Look Rear Valence

use with quad tip sports muffler only
ABS
$822
RIEVE1F-12
Euro Version License plate
Rear Valence - not Carbon Look
ABS
$599
RIEVE1F-14

North American Version License plate
Rear Valence - not Carbon Look


ABS
$644
RIEVE1F-15 CAR

North American Version License plate
Carbon Look Rear Valence


ABS
$888

RIEVE1F-16
Quad Tip Sport Muffler
(please specify motor when ordering)
$1377
RIEVE1F-18
Euro Version License plate
Rear Valence
use with OEM left-side dual tip muffler
ABS
$599
RIEVE1F-19 CAR

Euro Version License plate
Carbon Look Rear Valence


ABS
$822
RIEVE1F-20
North American Version License plate
Rear Valence
ABS
$599
RIEVE1F-21 CAR
North American Version License plate
Carbon Look Rear Valence
ABS
$822

RIEVE1F-17
Rear Wing - Trunk Deck Spoiler
Urethane
$411

LMBGE1F-Doors
Lambo Doors
Call



Alternative Styling for the EOS Click and View