3 Choices for Your Eos 1F - Euro Body Kit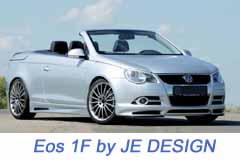 LLTeK presents styling for the Volkswagen Eos 1F. Click on any of the pictures and view body kit and performance tuning parts from JE DESIGN, Caractere, and Rieger. All three styling groups produce world class aftermarket accessories as complete packages or individual items. Choose from bumpers, spoilers, splitters, sideskirts, wheels, and wings; You're under no obligation to take entire packages; in fact, all 3 kits have components that can be changed up to suit the way you see your project.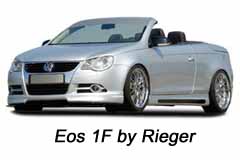 While differences in the materials used to manufacture these body kits exist (and they represent 3 distinct styles for VW enthusiasts) - all 3 are recognised worldwide for their superb quality control, Euro design and ease of installation. JE does a lot of work in reinforced fiber glass, while Rieger specialises in ABS - and Caractere (of Belgium) works almost exclusively with PU-RIM, an acronym for polyurethane - reaction injection molding. Whatever your choice is from amongst these materials, a shop with Volkswagen experience is always preferable for your install.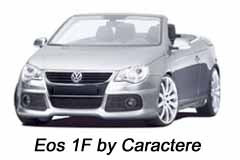 LLTeK has been importing Rieger, Caractere and JE DESIGN since the mid-90s and we can recommend any of these kits. LLTeK will help with your questions. Business hour are Monday through Friday - 8:30AM to 5:00PM EST (GMT -5).