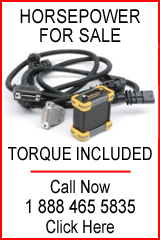 LLTeK and Porsche enthusiasts alike prefer multiple options in body kit styling - and this is an indirect reference to Henry Ford's famous quote about the Model T... "You can have it in any color as long as it is in black." With the Cayenne in its second generation and showing 110% more personality than the original 955, LLTeK is pleased to present images, details and pricing for the latest offerings from Europe. Ironically, the Caractere Exclusive slideshow images feature a
black
Cayenne; however, the bold styling for the 958 from JE Design has a slideshow featuring the modifications in white. See all three offerings to decide which appeals to you the most.
Look for exclusive wheels, sideskirts, bumpers, exhaust, and performance upgrades at any of the links below for Hofele, Caractere, and now JE DESIGN. An LLTeK rep can field your questions on any of these modifications and provide solid advice on your 958 project.

Call toll-free in North America 1 888 465 5835 or
call international at 001 514 733 6333. Ask your questions, get your answers or request a written quotation. LLTeK business hours are 8:30 AM to 5:00 PM EST (GMT -5:00); Monday through Friday. Enjoy the pix. If asked, LLTeK will deny making any comparisons between Porsche 958's and Ford Tin Lizzies.

Details & Pricing Here

Cayenne 958 Body Kit
Styling by Caractere Exclusive

Slideshow
2010>

Details and Pricing Here
Cayenne 958 Body Kit
Styling by Hofele Design

2010>