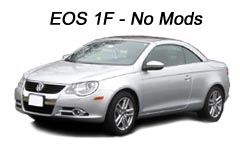 The EOS body kit from JE DESIGN is a set of modifications that are
added
to your OEM car. A front spoiler that caps the bumper (with three options for splitters), vented sideskirts, and a rear valence upgrade to dual or quad tip exhaust form the base package. A trunk spoiler, wheels, and german-engineered software are also available. The body kit won't make your car go faster but the software will.
The kit is designed and manufactured in Germany to the standards both you and LLTeK expect. Call with your questions. LLTeK has partnered with JE DESIGN since the mid-nineties - providing German car enthusiasts with parts and styling that make owning a German car like the EOS fun and rewarding.
Get a quotation today
. LLTeK will provide direct to-your-door shipping via Fedex or UPS; it will arrive with the assurance that your EOS project will proceed with "no surprises." This means your adventure in body kit styling will provide you with a positive experience one day later and into the future.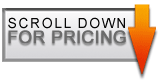 EOS 1F Components
Description
Composition
Price

JEVE1F-01
Front Spoiler
Reinforced
FiberGlass
$599

JEVE1F-02
Carbon Look Corner Splitters (2pcs)
ABS
$233

JEVE1F-03
Side Skirts
Left and Right Set
Reinforced
FiberGlass
$599

JEVE1F-05 CL
Rear Valence (Euro fitment)
Carbon Look for
OE or Oval Exhaust
ABS
$699
JEVE1F-05
Rear Valence (Euro fitment)
For OEM or Quad Exhaust
$599

JEVE1F-08US
Rear Valence (North America)
For Quad Exhaust
ABS
$599
JEVE1F-06

Sport Mufflers
2wd/160hp
2 x 90mm tips per side
Stainless Steel
$1444
JEVE1F-07

Sport Mufflers
2wd/160hp
2 x 90mm tips per side
Stainless Steel
$1444