MOBILE TAP & CALL
888-465-5835
Toll-Free in North America
8:30 AM - 5:00 PM ET (GMT -5) Monday Through Friday
International Calls - 001 514 733 6333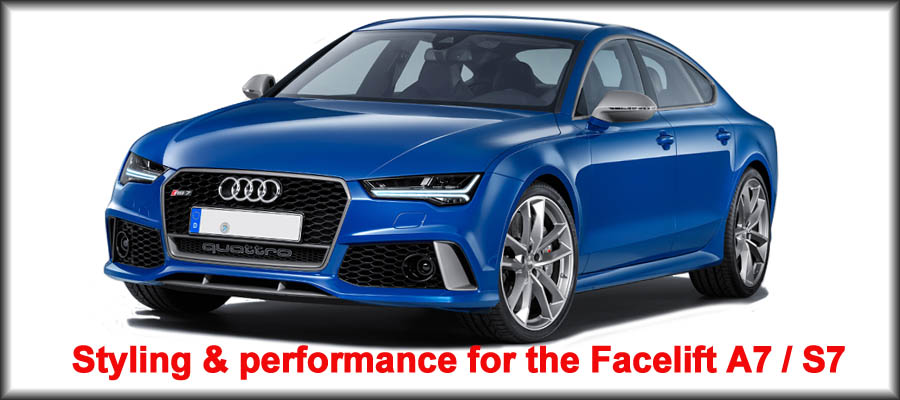 A7 (4G) 2015 and on
The release year for the facelifted 2015 A7 was a mid-year event from May 2014. As is often the case, the updated or "facelift" version of the (4G) is essentianly the same car notwithstanding the often subtle changes. It is the Audi enthusiast who will know where to look for the tell-tale distinctions. Headlights and grilles will typically be the the exterior clues - but colours, mirrors, and wheels are styling changes that can also come into play. Visitors to the LLTeK website are predominantly Audi owners looking to modify / upgrade styling or performance. The image above ( an Audi RS7 ) is at the top of the heap in both categories and LLTeK will gladly help you get your A7 or S7 closer to that goal.
LLTeK business hours are Monday through Friday, 8:30 AM to 5:00 PM ET (-5 GMT) - We can be reached toll-free in North America at 1 888 465 5835 or drop us a note with your questions here at the LLTeK "Contact Us" page.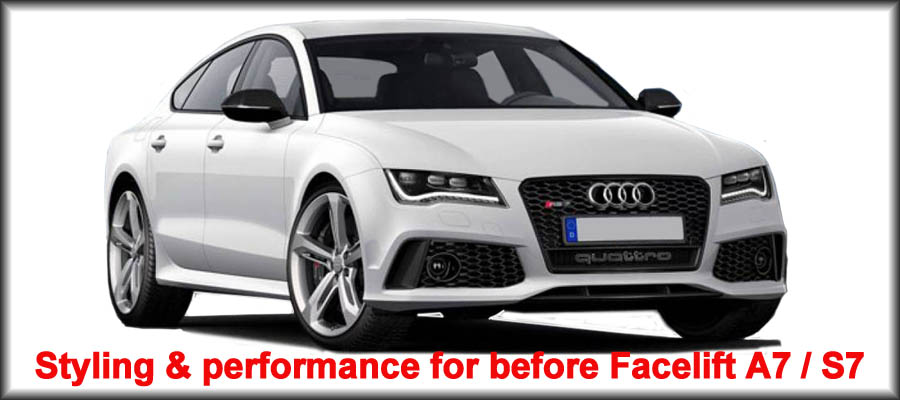 Audi A7 (4G) 2012 - 2014
The Audi A7 first showed up in North America at the Detroit Auto show in 2009 as a concept sportback. It is kissing cousins with the Audi A6 (same chassis, engines, transmissions, etc.) but on the outside they are planets apart. The A7 benefits from the spaceframe aluminum technology first demonstrated in the A8. The A6 makes a great saloon berlin but does not hold a candle to the styling shown in the A7 / S7. LLTeK has 21" wheels, german no-flash chipping, grilles, and RS bumpers that emulate the best Audi has to offer.