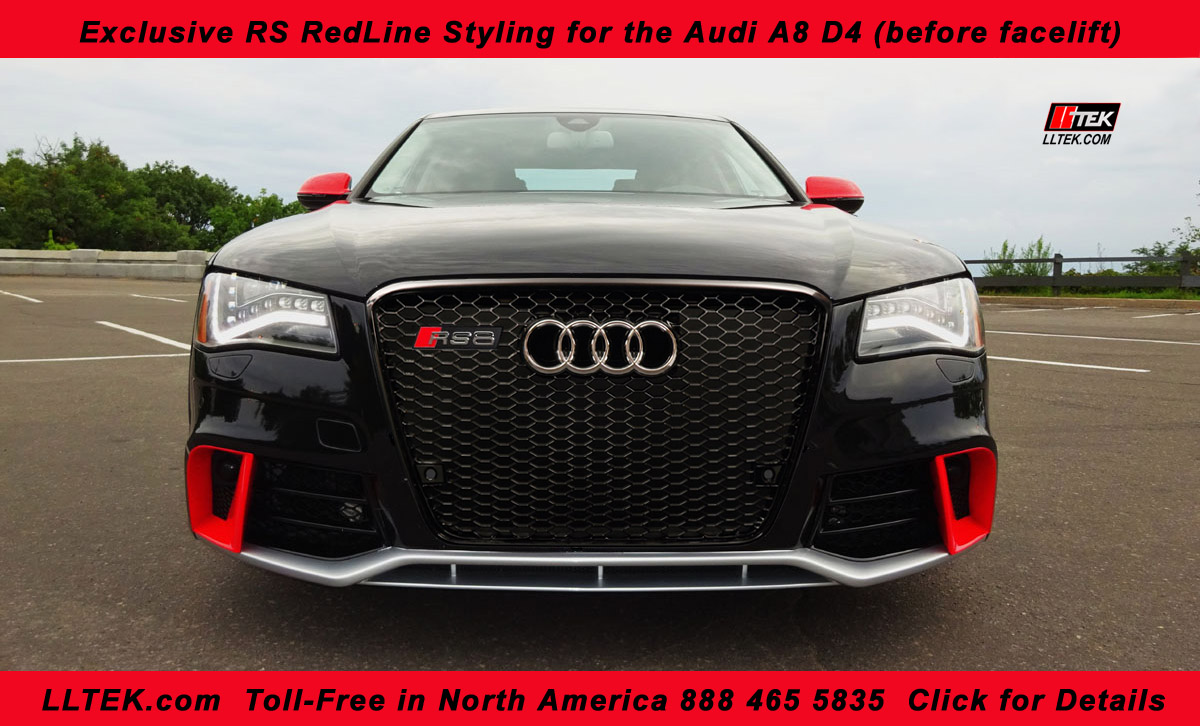 Click on the Image above for RS RedLine Images,Description and Pricing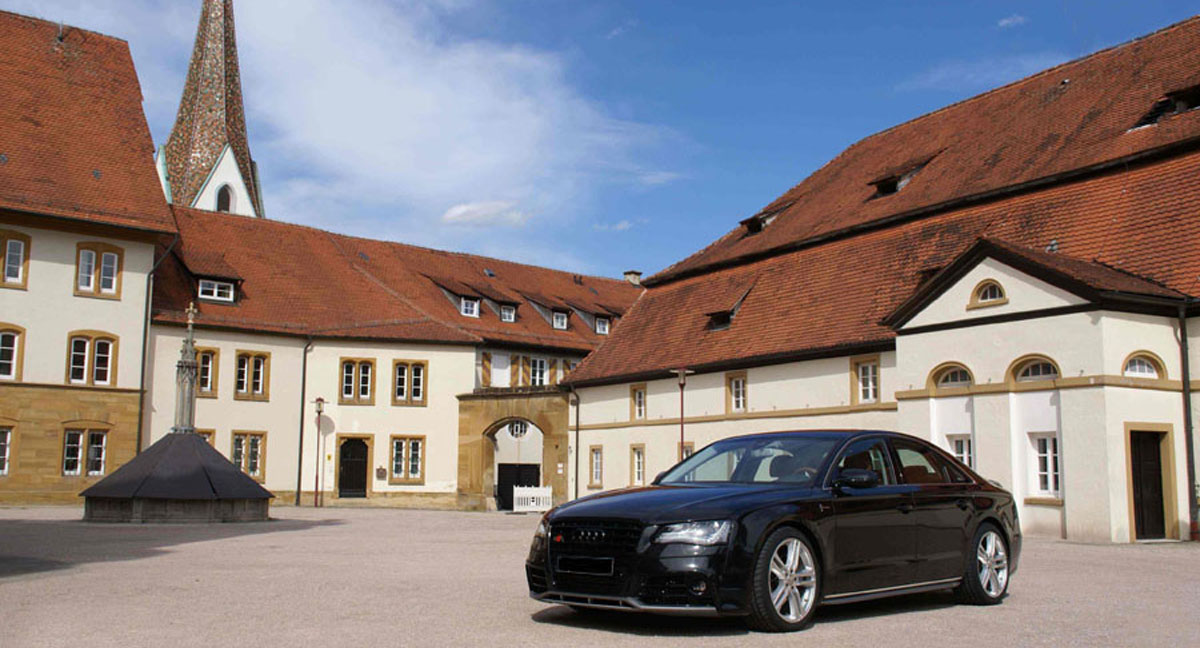 Styling German Cars with Injection Molded Parts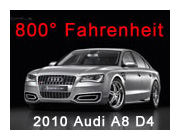 German design firm Hofele released preliminary images of body kit styling for Audi's luxury A8 D4 "saloon" back in August of 2010. Note* - the small image to the right was the original concept and was used in our press release at that time. Hofele took the lead with an exclusive market segment they broke ground with when the original A8 D2 was rolled out. Years and years of experience buttressed with talent and persistence have yielded truly innovative design features in which LLTeK is proud to have played a part.

Call with your questions and call at the time that is most convenient for you - LLTeK's business hours are 8:30 AM to 5:00 PM ET (GMT -5), Monday through Friday.
Toll-Free in North America 888-465-5835.

TAP & CALL Now!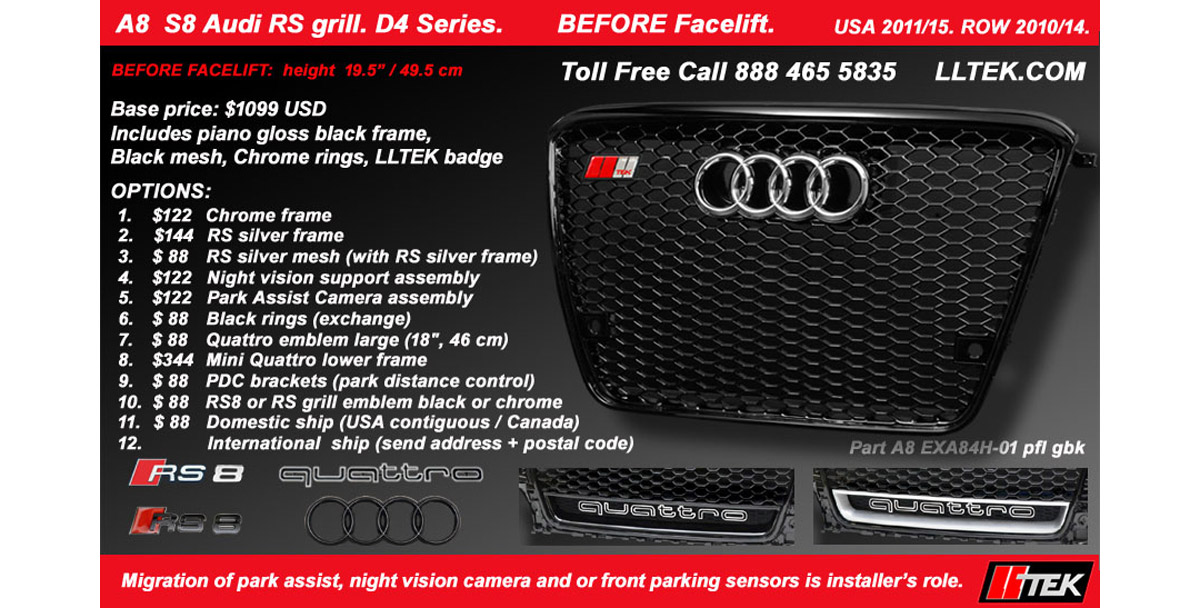 International callers can reach LLTeK at 001 514 733 6333.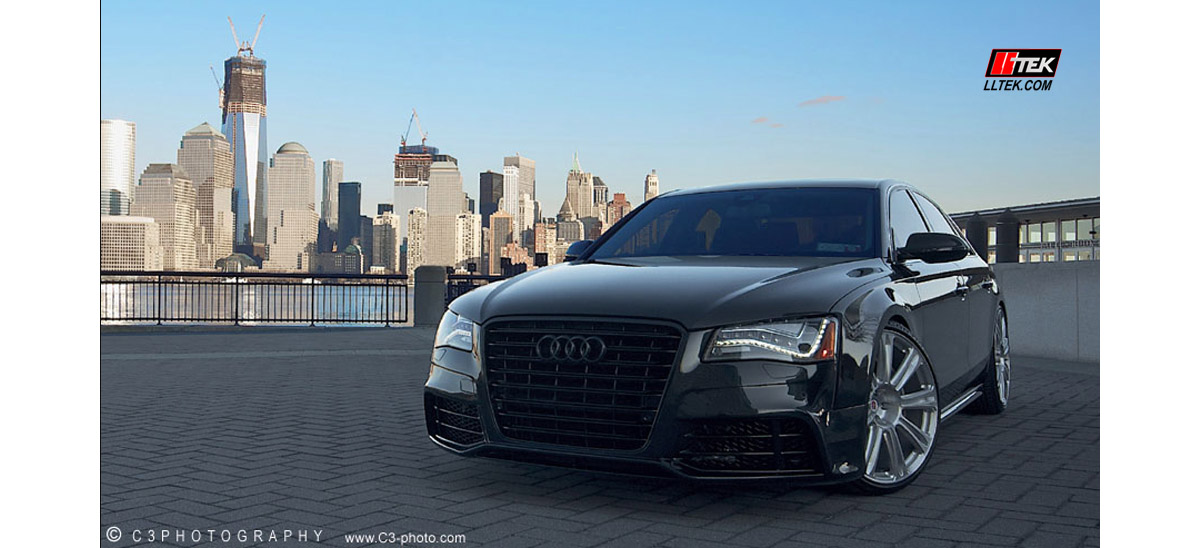 Audi's A8 has a reputation for sophistication in engineering; i.e. the aluminum space frame, quattro drive train and DSG transmissions. These are technologies developed by Audi that belie a driving experience well beyond the clean quiet OEM lines. Now, LLTeK brings an alternative to the attention of Audi A8 owners who want their machine reflecting its true capabilities. For owners of this luxury machine, the good news is that your A8 need not look like it needs a chauffeur. Call for a quotation today.
Simplifying the Process

One call and your Audi A8 is one step closer to style changes you can be proud of and count on for quality - worthy of your Audi; call with your questions and speak with a real person who knows these products! Get the ins and outs on a project for your vehicle and get all details confirmed via e-mail followup. If time zone differences (LLTeK business hours are 8:30 AM - 5:00 PM ET) are an obstacle - click the link below and communicate via e-mail. Get your questions answered and your pricing in writing. Request Info on German Styling for Audi A8 D4 2010 - 2014