LLTeK RS Grills for the Audi A8 / S8

Aftermarket Replacement Grills
Sport Grille Styling for the Audi A8 D2 :: A8 D3 :: A8 D4
S8 D3 : S8 D4

Scroll Down to See Your Grill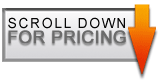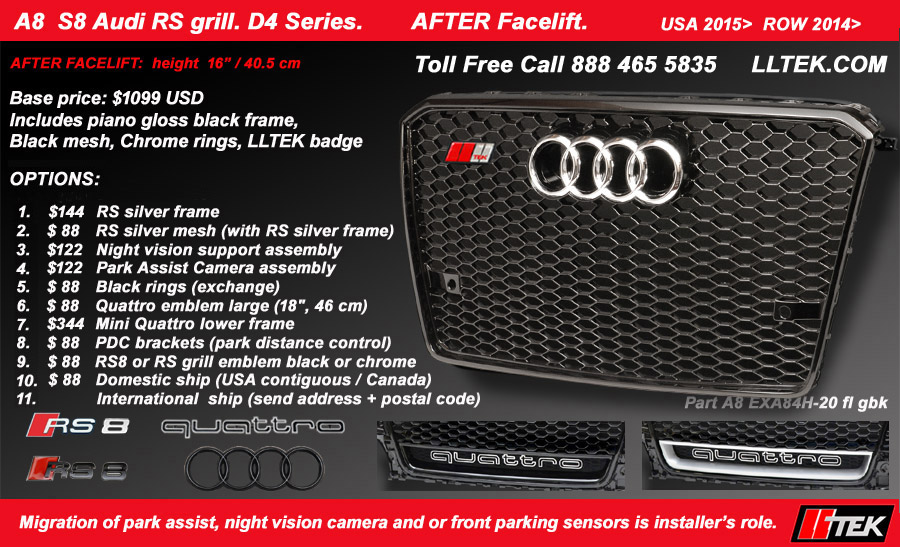 1st Past the Pole!
LLTeK Motorsports was first past the pole in offering aftermarket body kit styling "conversions" for the aftermarket Audi A8 enthusiast in North America. LLTeK is also expert with the Audi A8 / Audi S8 offerings from Hofele Design. The premise for these successful conversion designs was based on corporate Audi's decision to produce and reproduce across the entire model lineup the "single frame grille". This imposing design is reminiscent of early Auto Union / Horch grilles and sets the Audi apart with a recognition factor that is the envy of car manufacturers around the world.

Regardless of the model year for your Audi A8 and the extent of your parts modification project - LLTeK's grille page will be helpful. In the case of A8 D2 and pre-facelift A8 D3 Hofele Design conversions, a grille purchase is a necessity. This page will provide the choice between Audi OEM grills and LLTeK's Quantum RS grill - the tuner's choice. Questions? Call LLTeK Toll-Free at 888-465-5835 in North America, International calls - 001 514 733 6333. LLTeK business hours are Monday through Friday 8:30 AM to 5:00 PM (ET) - International: GMT -5:00



We are expecting your call and we are ready to answer your questions. In 2016, LLTeK celebrated 20 years of business dedicated to modifying German cars; call at the time that is most convenient for you - LLTeK's business hours are 8:30 AM to 5:00 PM ET (GMT -5), Monday through Friday and it's toll-free in North America 888-465-5835. International callers can reach LLTeK at 001 514 733 6333.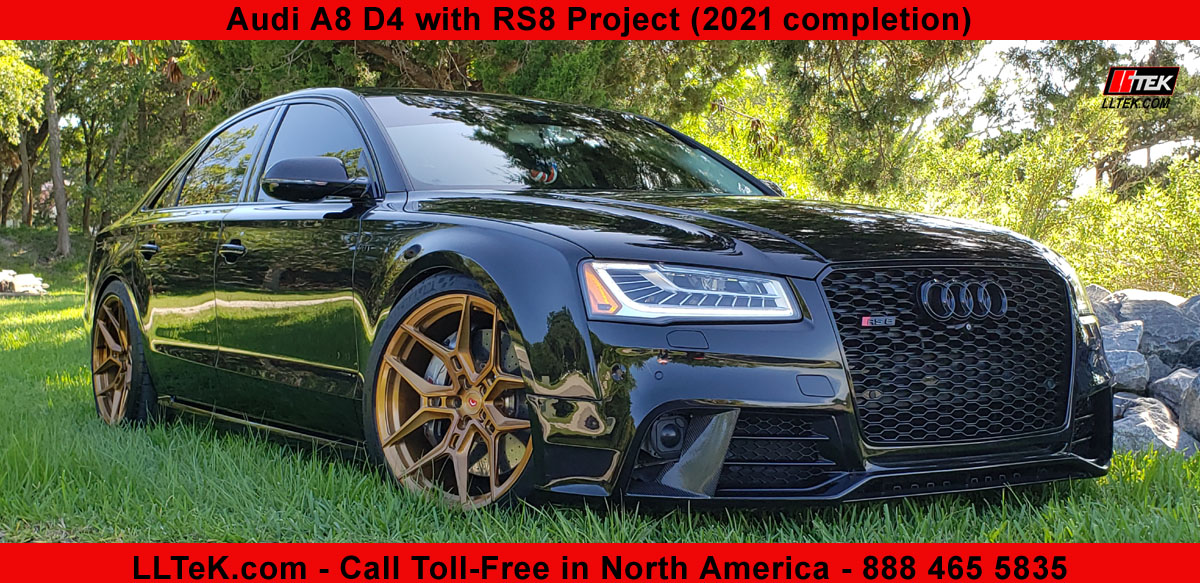 One call and your car is one step closer to RS styling.