Welcome to LLTeK's 3 Series BMW E90 body kit styling index.

The BMW E90 series replaced the 3 series E46 in 2005 (North American model 2006) and is expected to run until 2012 at which time the "F30" series is strongly rumored to make its debut. There are 4 categories within the E90 grouping that include the sedan (saloon) E90, coupe (two-door) E92, coupe/cabriolet (convertible)E93 and touring (estate/station wagon) E91. LLTek offers the Rieger styling program for all except the Touring E91 model. Enthusiasts can choose and personalize from a wide array of body kit options to modify the appearance and performance of this world class car with world class product. Pictures, descriptions and pricing of aftermarket bumpers, spoilers, skirts, wings and wheels are a click away.

Choose from links below - Click on your BMW model below - if you have any questions regarding what you see, give us a call: an LLTeK Rep will answer your questions.

Business hours are Monday - Friday 8:30AM to 5:00PM ET or international -05:00 GMT. Callers in North America can reach us toll-free at 1 888 465 5835 while international phone calls will be answered at 001 514 733 6333. Call for your quotation today!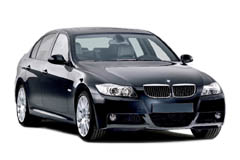 3 series E90 sedan 2006-2009
:
Rieger Tuning offers the best in choice for bumper upgrades. Sideskirts and rear valence exhaust configurations also translate into choice. Ask about Rieger parts for BMW that feature the "carbon look" and LLTeK MatchPaint professional paint service - parts shipped to your door - ready to install.
BMW 3 series E90 sedan by Rieger
Fact: 2005 - 230,000 3 Series (give or take) sold in one year
Bestselling entry-level luxury automobile in North America ever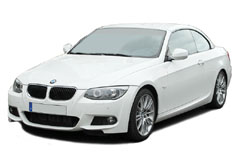 3 series E92 coupe 2010 and on:
The 2-door coupe is no longer a version of the sedan despite some similarities in appearance. Rieger has taken all of this into account and there is no guessing, wishing or hoping - LLTeK endorses Rieger's diligence and their approach to modifying fine German cars. Get a quotation for your project by e-mail
BMW 3 series LCI E92 coupe by Rieger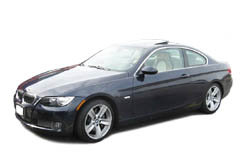 3 series E92 coupe 2006 - 2009:
The coupe made it to North America in August of 2006 as a 2007 model - one year after after the sedan made its debut. LLTeK offers an extensive range of options for this machine including trunk spoilers, carbon fiber mirror shells, front lip splitters - all in addition to skirts and bumpers.
BMW 3 series E92 coupe by Rieger