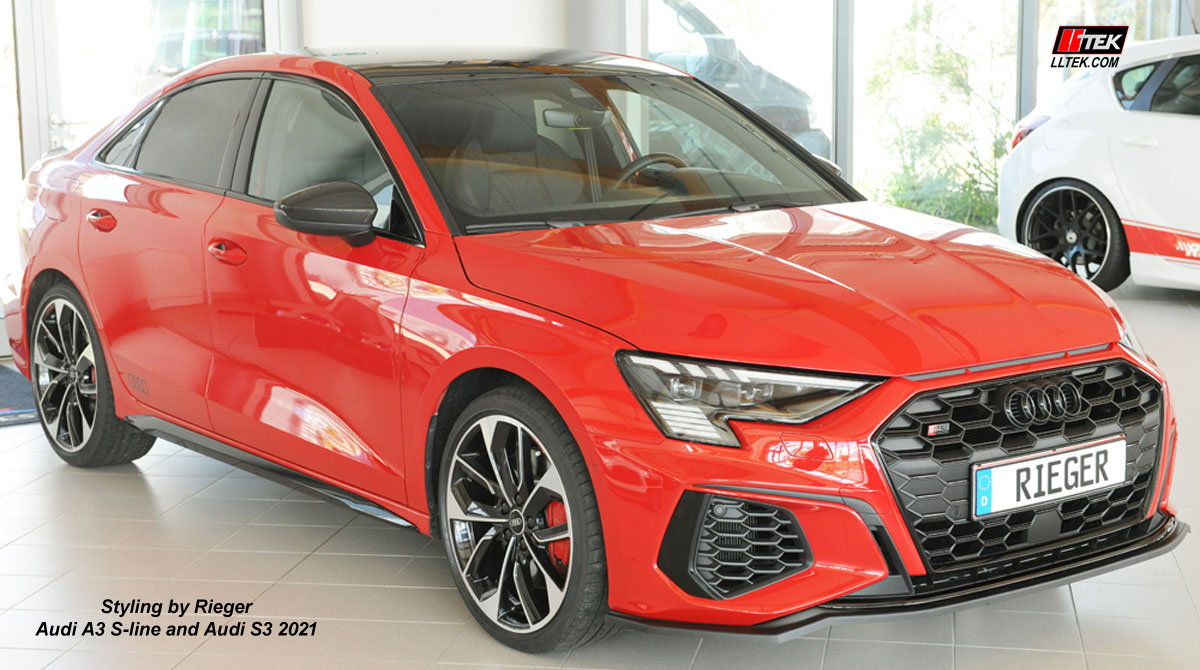 Styling German Cars For An Entire Lifetime - Toni Rieger
Direct from Bavaria! And hats off for serious individuals and their accomplishments! Toni Rieger has modified cars since he was a kid on the family farm. He stored wheels in his bedroom for projects in a shed. He now enjoys a well-deserved reputation of producing world-class tuning parts in a modern factory that required a lifetime of dedication to build. This is the reason that LLTeK imports these top quality German parts into North America. LLTeK has maintained a solid relationship with Rieger Tuning since 1996.

Call with your questions and call at the time that is most convenient for you - LLTeK's business hours are 8:30 AM to 5:00 PM ET (GMT -5), Monday through Friday and it's toll-free in North America 888-465-5835.
TAP & CALL!



International callers can reach LLTeK at 001 514 733 6333.
Simplifying the Process
One call and your Audi A3 S-line or S3 is one step closer to driving in style - style changes you can be proud of and count on for quality - worthy of your Audi; call with your questions and speak with a real person who knows these products! Get the ins and outs on a project for your vehicle and get all details confirmed via e-mail followup. If time zone differences (LLTeK business hours are 8:30 AM - 5:00 PM ET) are an obstacle - click the link below and communicate via e-mail. Get your questions answered and your pricing in writing.



Request Info on Rieger Styling for Audi A3 S-line S3 8Y GY 2021